The Council of Arden Anglican School
The School is governed by the Arden Anglican School Council which allows for 10 persons elected by the Synod of the Anglican Diocese of Sydney and two other persons appointed by the Archbishop.
Council seeks to serve the Arden community by ensuring long term planning is undertaken, appropriate policies are implemented and that finances are managed in a prudent manner. Council meets on the first Wednesday of each month during term time. There are three Committees of the Council:
Finance
Governance
Property Development and Planning
The day-to-day operations of the School are managed by the Principal who is appointed by, and reports to, the Council.
The School provides a Christian education according to the doctrines and principles of the Anglican Church of Australia.
President of the School Council – The Archbishop of Sydney, the Most Reverend Kanishka Raffel.
Santino has served on the Arden Anglican School Council since 2014 and was appointed Chair in October 2020.
He is the Business Manager at Northern Beaches Christian School and his past working roles have included Executive Pastor at St Andrew's Anglican Church, Roseville, Principal of Dimarco Financial Advisers Pty Ltd, and positions in banking, tax and financial consultancy firms. He is a member of the Institute of Chartered Accountants in Australia and New Zealand. Santino was also a director and Honorary Treasurer of The Crusader Union of Australia Ltd for 20 years and was previously a director of Northcross Christian School Limited.
Santino is married to Meredith and their three children, James, Alessandra and Laura, all attended Arden.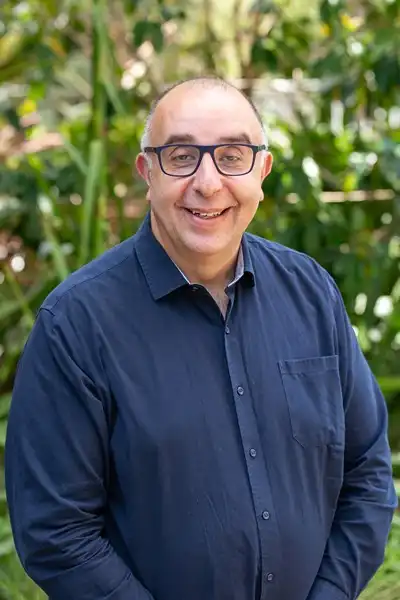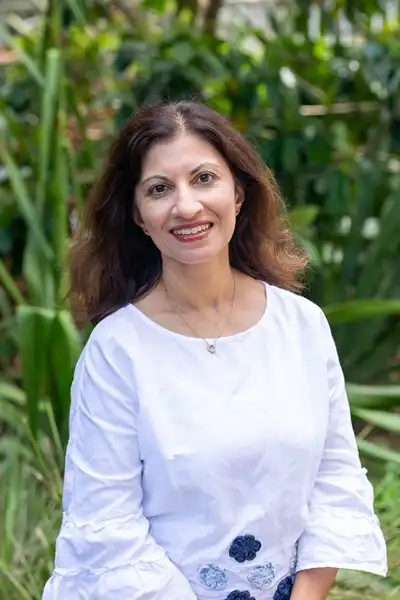 Sharmini joined the Arden Anglican School Council and its Governance Committee at the start of 2019.
Currently working as a lawyer at the Australian Prudential Regulation Authority (APRA) in Sydney, Sharmini has 20 years of post-qualification experience in litigation and superannuation law.  She is a member of APRA's superannuation and banking practice groups within APRA's legal team.
Sharmini and her husband, Paul, attend St Stephen's Anglican Church at Normanhurst and are current Arden parents. They have twin boys who have attended Arden since Pre-School.
Rae joined the Arden Anglican School Council in 2022.
Rae has taught all levels of secondary Mathematics, mostly in Christian schools, for over four decades. She has held the positions of Head of Department, Head of Senior School Years 7-12 and Acting Principal K-12. Currently, she fulfils short-term contracts at Ravenswood in the Mathematics Department.
She is a Justice of the Peace, a member of the International Care Ministries Advisory Board, Australia, and regularly walks rescue dogs. Rae is married to Brian and they have four adult sons, two of whom are married. Rae and Brian enjoy supporting their four grandchildren in their educational aspirations and sporting activities. Rae is an active member of St Andrew's, Roseville, and participates in the choir at the 8.30am traditional service.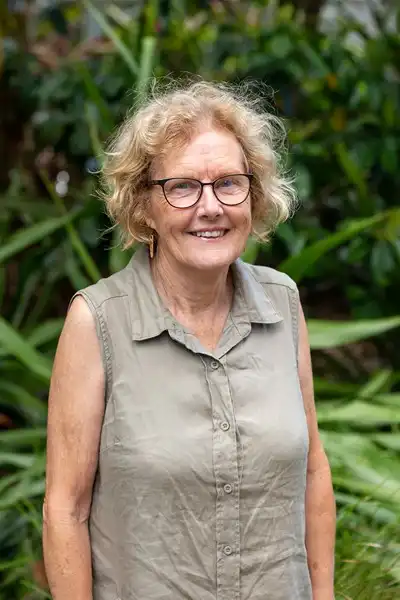 MRS RAE DOAK
TeachCert, BEd (Maths), MEd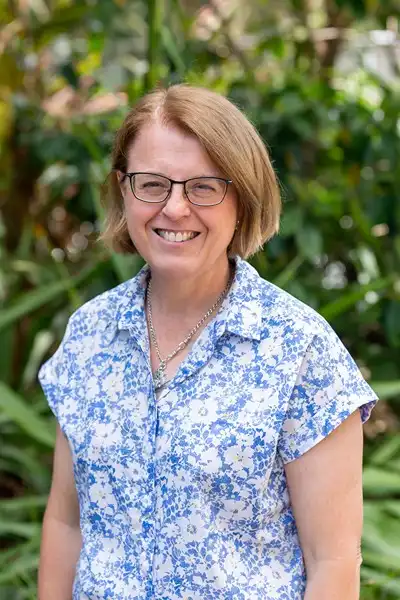 Robyn has served on the Arden Anglican School Council since 2016 and is the Convenor of the Finance Committee.
Professionally, Robyn has worked in the financial services sector for over 25 years, specialising in the approval and management of commercial credit risk. She is currently Senior Manager, Financial Difficulty, Business Banking at the Commonwealth Bank of Australia. Robyn is currently a Synod representative for her church and previously held the position of Treasurer for Eastwood Before and After School Care Inc.
Robyn worships with her family at St Paul's Anglican Church, Carlingford where she is also involved in leading Bible Studies and music ministry. Robyn is a married to Andrew and has two children, one of whom is a current student of Arden, while the other is a past student.
Jenni joined the Arden Anglican School Council and its Finance Committee in 2020.
A Forensic Accountant with over 20 years forensic investigation, financial crime, and risk and compliance experience, she has led both criminal and civil investigations relating to allegations of fraud, bribery and corruption, and other forms of inappropriate behaviour and corporate misconduct.  Jenni currently has responsibility for executing a strategy to manage risk and governance issues within advisory firm, McGrathNicol.
Jenni is married to Greg and they have two sons. They attend All Saints Anglican Church, North Epping. A keen sportsperson, she has been involved in cricket for over 25 years, as a player and administrator, and also plays soccer.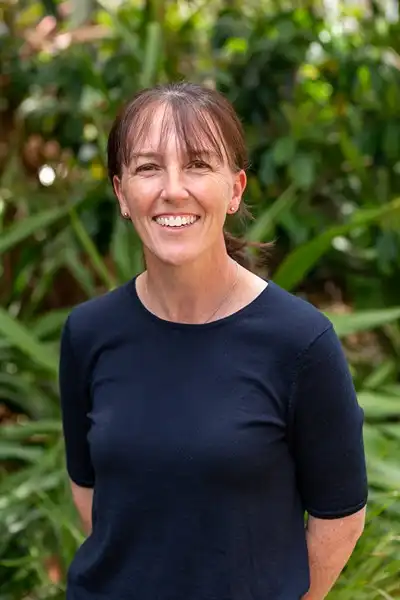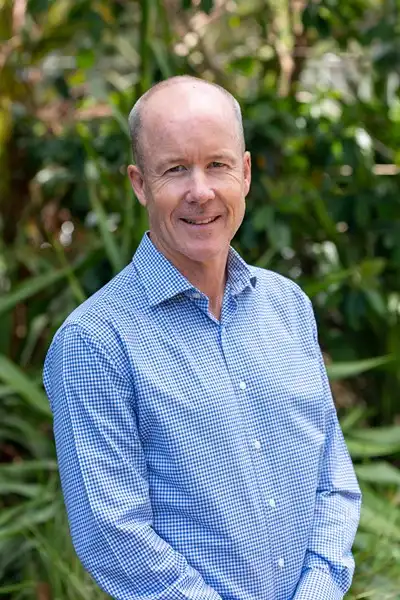 Andrew has served on the Arden Anglican School Council since 2014.
Andrew has been a property advisor in the property industry since 1986. Currently he is Managing Director of Endeavour Property Advisory. Previous roles have included Principal at Gibbons Consulting and National Executive Director at Colliers International, responsible for Corporate Advisory. He has also held the position of Board Member at Uniting Financial Services for the past 14 years.
Andrew is married to Merryn and they have four children. They attend All Saints Anglican Church, North Epping. Andrew has previously represented Australia both in Triathlon (Age Group) at the Hawaiian World Ironman Championship and Duathlon (Age Group) at the World Championship as well as various other international marathons.
Toby has served on the Arden Anglican School Council since 2020. Previously a member of the Property Development and Planning Committee, he is currently a member of the Governance Committee.
Toby works in strategy and transformation at WaterNSW, the NSW Government-owned business responsible for operating and maintaining the state's dams and rivers, identifying and delivering initiatives across the organisation to improve efficiency and reduce costs. Previous roles include capital program governance and project delivery systems at Sydney Airport, business improvement and program management at Endeavour Energy, and mechanical engineering and strategic marketing at Rolls-Royce in the UK. He served previously as a committee member for BASECAMP Men's Convention.
Toby is married to Katherine, and they have five children. They are members of St Mark's Anglican Church, Pennant Hills.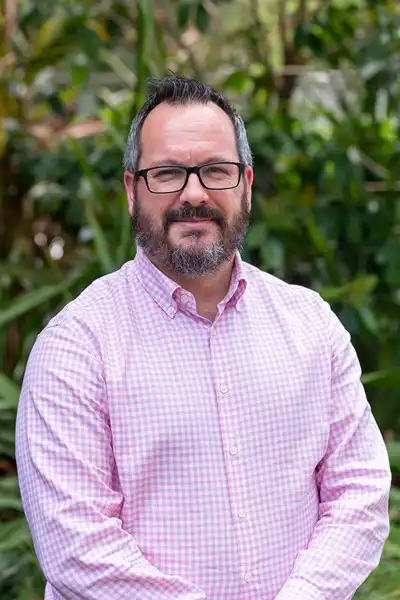 MR TOBY ISRAEL
BE, BA, PGCert Aerospace Mgmt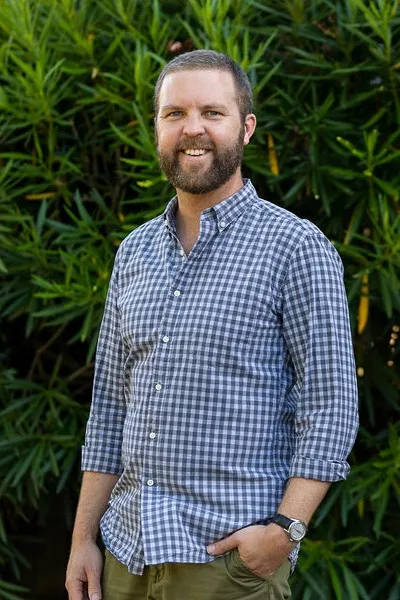 Rev Jeremy Morris
B Comm (Liberal Studies), B Divinity (Hons 2A)
Jeremy joined the Arden Anglican School Council in 2023.
Jeremy currently serves as the 10am Congregational pastor at St John's Beecroft. He has over 10 years' experience in youth, children's and families' ministry, having served at St Andrew's Roseville as Youth Minister and at St Bede's Drummoyne as Families' Minister prior to attending St John's.
Jeremy was ordained in the Anglican Church in 2018. He is passionate about fostering partnership between local Christian schools and the local church in their shared calling to promote Christ.
Jeremy is married to Mim, has three young children and is right at the beginning of his schooling stage of parenting.
Jeremy is also a member of Pennant Hills Golf Club and enjoys a round of golf.
Ross joined the Arden Anglican School Council in 2023.
Ross is the Rector of St Alban's, Epping. He was previously a Bishop in the Diocese of Tasmania while the Rector of St John's Anglican Church, Launceston, and served in a number of Sydney churches including St Stephen's, Willoughby and Rossmore Anglican Church. Over the years he has been active in General Synod Standing Committee, the Launceston City Mission Board, the Diocese of Tasmania Ministry Council, the NSW Council of Churches and the Anglican Home Mission Society Council, and is the Chairman of Broughton Publishing.
Ross is married to Jennifer, and they have three married children and five grandchildren. His other interests include bonsai, bass guitar, cooking and woodworking.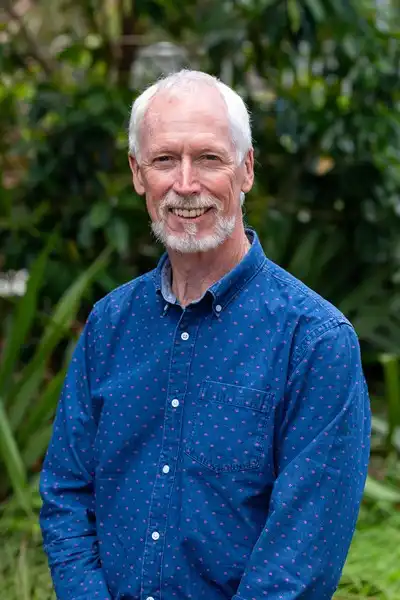 THE RT REV ROSS NICHOLSON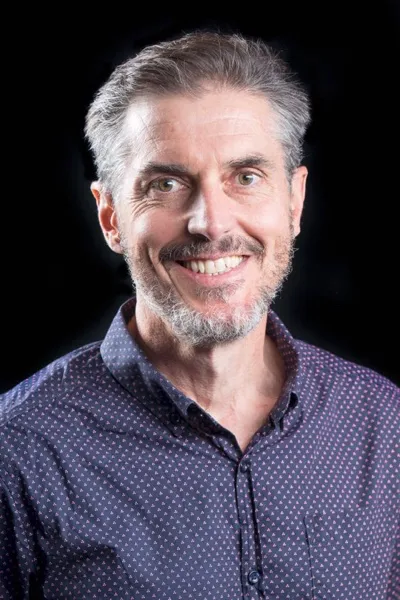 REV PAUL SAMPSON
BComm (IR), GradDipMgt, BDiv, DipMin
Paul joined the Arden Anglican School Council in 2017.
Paul is the NSW/ACT Regional Officer for The Bush Church Aid Society of Australia (BCA). He has previously served as Rector of Sylvania Anglican Church and All Saints Anglican Church North Epping, and Assistant Minister at St Phil's, Caringbah and St Swithun's, Pymble. Paul and his family also served in Nairobi, Kenya from 2009 -2017 as a CMS Missionary, Director Academic Affairs/Vice Principal, Bible and Missions Lecturer Carlile College, Itinerant Bible Lecturer and Preacher and Executive Assistant GAFCON Bishops' Training Institute. Paul has served on various boards in Australia and Kenya.
Paul is married to Cathy and they have three adult children.
Michael has served on the Arden Anglican School Council since 2012 and is the Interim Convenor of the Governance Committee.
Having trained in biochemistry, Michael works as a relationship co-ordinator for Mission Aviation Fellowship (MAF, not to be confused with the reality TV show of a similar name). He has previously served as a Council Member for Katoomba Men's Convention and as a Parish Councillor for St Alban's Lindfield.
Michael is married to Diana, and their three daughters attend Arden. They worship at St Paul's Anglican Church, Carlingford.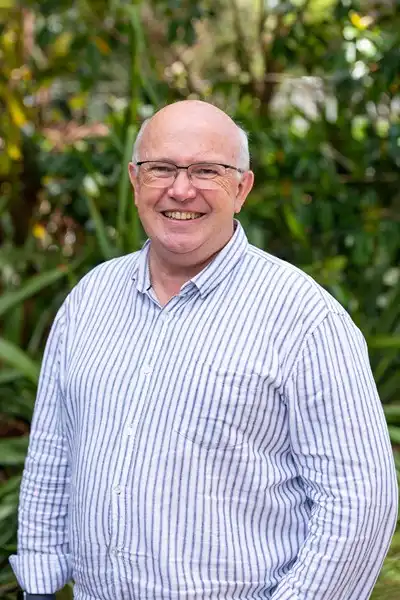 DR MICHAEL SWANTON
PhD (Sydney), MAppSc (UTS), GradDipSc (Birkbeck)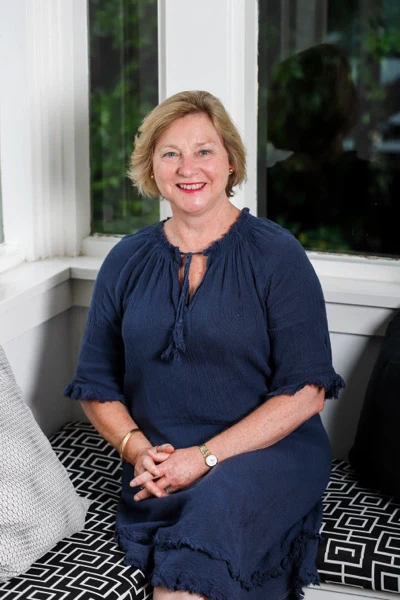 Penelope joined the Arden Anglican School Council and its Property Committee in 2016.
Penelope and her husband Malcolm own a wholesale plant nursery, with Penelope responsible for HR, WH&S, staff recruitment, liaising with government departments, coordinating the importing of plants and the coordination of the company's merchandises. In the past, Penelope held lecturing positions at Williams Business College and TAFE, Sydney. Currently, Penelope is President of the Marian Clarke Society at Abbotsleigh and has previously been President of the Abbotsleigh Year 12 Committee and President of the Parent Association.
Penelope is an active member of St Alban's Anglican Church, Epping where she has served on Parish Council, and as a member of the Servers Guild, Mother's Union and various Strategic, Planning and Centenary Committees.
Penelope and Malcolm have three adult daughters and three grandchildren.