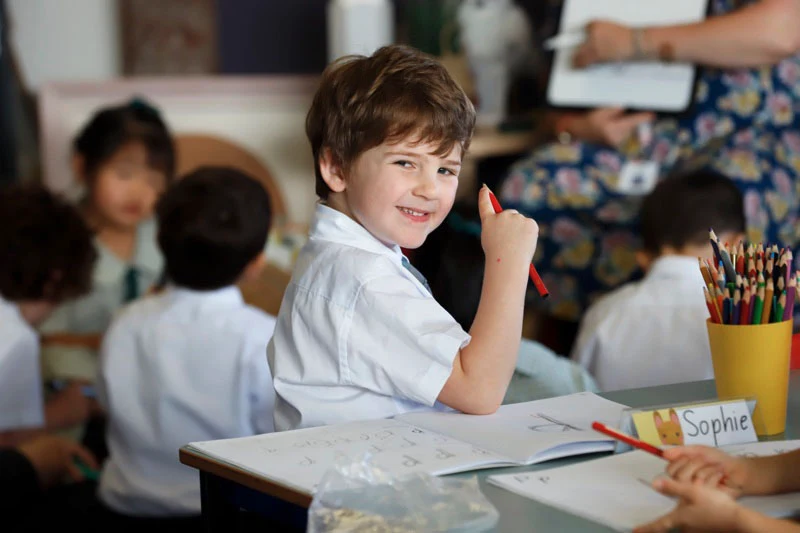 Students are set-up for lifelong learning
Students love learning when they know what they are learning, and how to learn. Learning at Arden aims to engage students in a way which stimulates their curiosity, inspires their creativity, and creates a passion for discovery, preparing them to achieve their full potential.
At Arden we are committed to providing an inspiring, Christian learning community that supports every student through our Teaching and Learning Framework. This framework is centred on the School's values of Love, Compassion, Hope, Respect, Service and Courage.
Learning at Arden is based on a foundation of a strong knowledge-based curriculum, but we believe that learning is not limited to this. Students also learn in a range of areas including:
Social
Emotional
Spiritual
Physical
Academic
While we see the teaching of literacy and numeracy skills as essential and fundamental, we also focus on higher-order thinking skills in order to set up our students for lifelong learning. Students are able to think critically and approach problem solving with insight and creativity.  We challenge them to progress as far as they are able.
At Arden we design and tailor strategies to meet the needs of all students in the class. This includes those that require additional support in their learning, and those who thrive on extending their learning potential, through our Gifted and Talented adjustments on the Junior Campus and our Ad Altissima program in the Secondary years.
From Pre-K to Year 12 students are well known by their teachers and build strong working relationships encouraging them to improve, grow and excel. Central to Arden's teaching and learning is the goal that we are preparing students for life through a broad range of academic subjects, co-curricular activities and service-learning opportunities. Exposing students to these wide variety of contexts builds transferable skills setting them up for life beyond school in whatever vocation they choose to pursue.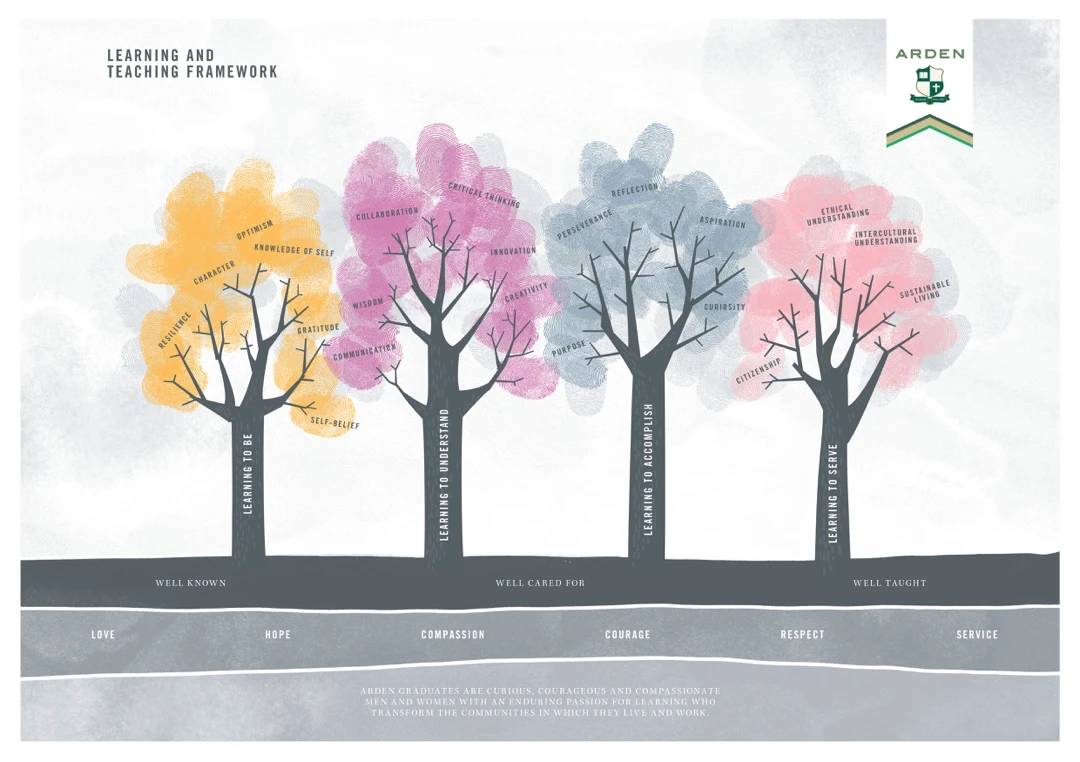 Arden graduates are curious, courageous and compassionate men and women with an enduring passion for learning who transform the communities in which they live and work.