Well Known and Well Cared For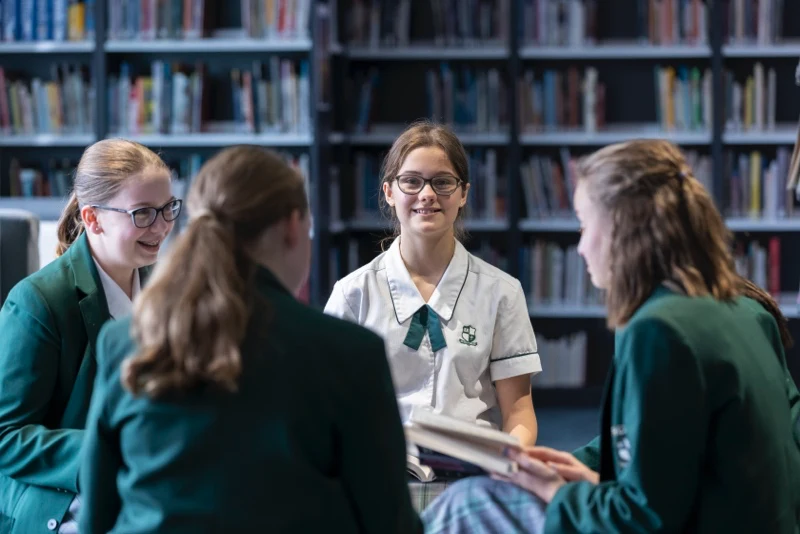 Our vision is for students to be healthy, connected and hopeful so that when they graduate from Arden, they can be people who are curious, compassionate and courageous.
We want all of our students to:

Flourish while at Arden and beyond their time at our School
Have the skills to manage in a confident, courageous and compassionate way when faced with challenges
Understand the gift of God's love and His grace
Have a sense of belonging
Have a heart for service for others in their communities, nationally and globally as they become leaders of the future
Have the skills to manage their own wellbeing with learned, successful and appropriate strategies
Develop a confident and compassionate voice
At Arden there is a strong partnership between the academic and the pastoral. Through the explicit teaching of the Pastoral Care Program, students have an understanding of self, relationship skills, responsible decision making and growing social awareness.  They are equipped to engage with learning. Our program is proactive and reactive in order to meet the needs of each age and stage. Each year group is shaped to a theme, which is a touch point to encourage a passion for academic and pastoral learning.
Our Pastoral Care Program supports every student through:
Relationship between staff and students and between students across year groups
Interactive and discussion based sessions
Strong collaboration with Learning Support Coordinator, Counsellors, Year Coordinators/Classroom teachers
Strong partnership between the School and parents
Celebration of diversity, including acknowledgement of and learning about our indigenous citizens
Platform for student voice
Arden's program is shaped by our Christian beliefs and the school values together with The Australian Student Wellbeing Framework and The CASEL Framework.  We also refer to the Personal and Social Capabilities in the Australian Curriculum, CommonSense Media resources for our focus on Digital Citizenship and the eSafety Commissioner resources.
We want our students to be excited by lifelong learning, to have the skills for managing challenges and a compassionate heart for service.