We offer Academic and Music Scholarships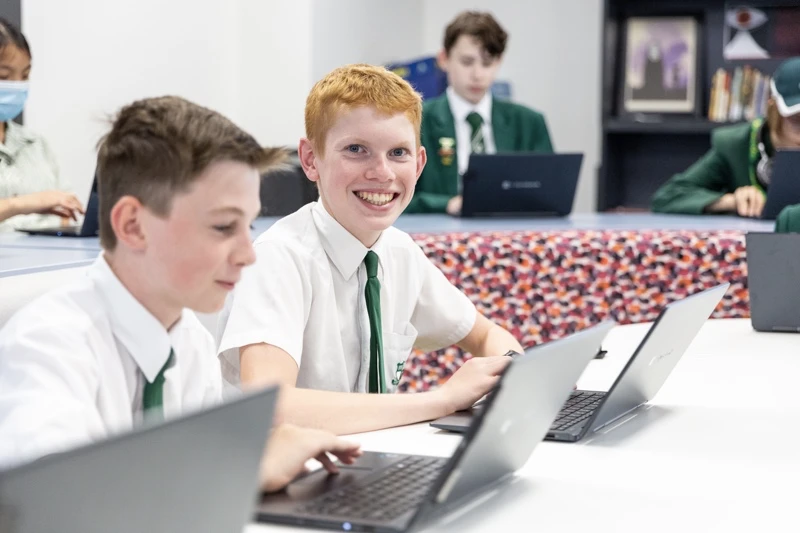 At Arden we aim to inspire and challenge our students to use and share their God-given talents to achieve their potential.
We offer Academic and Music Scholarships to students who display high standards of achievement, leadership skills and a commitment to the academic and co-curricular programs at Arden.
We encourage students who are willing to take part in all aspects of school life to take up this opportunity to study at Arden.
Scholarships are available for:
Year 7 – Academic Scholarships
Year 7 – Music Scholarships
Scholarships are offered as a percentage of a student's tuition fee.
Year 7 2024 Scholarship Registrations
Scholarship Applications for potential entry in Year 7 2024 have now closed.
Please contact our Enrolments Team at enrolments@arden.nsw.edu.au if you have any questions. Thank you for your interest in Arden.
1. Complete an Arden Enrolment Application Form and submit with the payment of the $300 non-refundable Application Fee.  
2. Register to sit the Scholarship examination, which is run by Academic Assessment Services (AAS) and pay the associated $100 fee.
Please note: Registrations for Year 7 2024 Scholarships closed on Monday 6 February 2023 at 3pm.
Registrations for Year 7 2025 Scholarships will open later this year. Please contact our Enrolments Team at enrolments@arden.nsw.edu.au for further details in the meantime.
3. Once registrations close, applicants will be contacted with further details regarding the AAS Scholarship examination date and requirements.
4. Students applying for Academic or Music Scholarships must sit the AAS Scholarship examination.
5. Applications for the Music scholarship will be assessed based on the information provided when registering, and selected students will be formally invited to a Music Scholarship Audition. Auditions are by invitation only.
6. Shortlisted applicants will be invited to an interview.
7. Scholarships are subject to annual review but are normally offered for the remainder of a student's enrolment at Arden subject to continuing satisfactory performance and conduct.
Scholarships are open to applicants who are existing students of Arden, those who have been offered enrolment at Arden, or those who have submitted their Enrolment Application, including payment of the Application Fee.
 All Scholarships are offered at the School's absolute discretion.