Developing a healthy approach to life through sport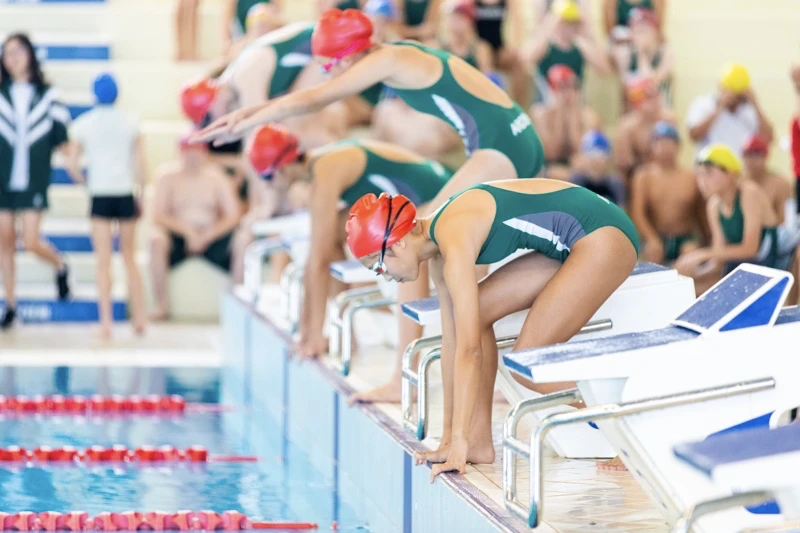 At Arden we believe sport is important to a holistic education, building confidence and motivation to enable students to lead healthy and active lives, and contribute to positive wellbeing.
Students are encouraged to take part in individual and team sports from Kindergarten to Year 12. Beginning with a gross motor program in the Junior years and developing to participation in inter-school sport, students build physical and gross motor skills, learn to work together as a team and develop values and behaviours which provide them with skills for life and learning. Being part of a team and encouraging each other also develops team spirit and gives students a sense of belonging
From netball and football, gymnastics to rock climbing, tennis to water polo or t-ball, there are a diverse range of sporting activities available during weekly PE lessons. These activities give every student the chance to try something new and take part in a sport they enjoy.
Through the School House Point System, all students are encouraged to participate in competitive and non-competitive activities across the school year including the annual Athletics, Swimming and Cross Country Carnivals. By taking part in some of these events every student, no matter their skill level, can contribute to their House by collecting points toward the awarding of the House Shield at the end of the year.
Representative Sport
Arden is part of the Hills Zone Sporting Association (HZSA) across both Junior and Secondary Schools which provide a pathway to CIS and state representation, including AICES for secondary students.
All students have the opportunity to be part of an Arden Team at various Gala Days, which is a great way to build teamwork and a positive competitive spirit.
In addition to the Athletics, Swimming and Cross County, students have a wide range of representative sports to choose from including:
Netball
Football
Basketball
Touch Football
Cricket
Futsal
Triathlon
Fencing