Your child's learning journey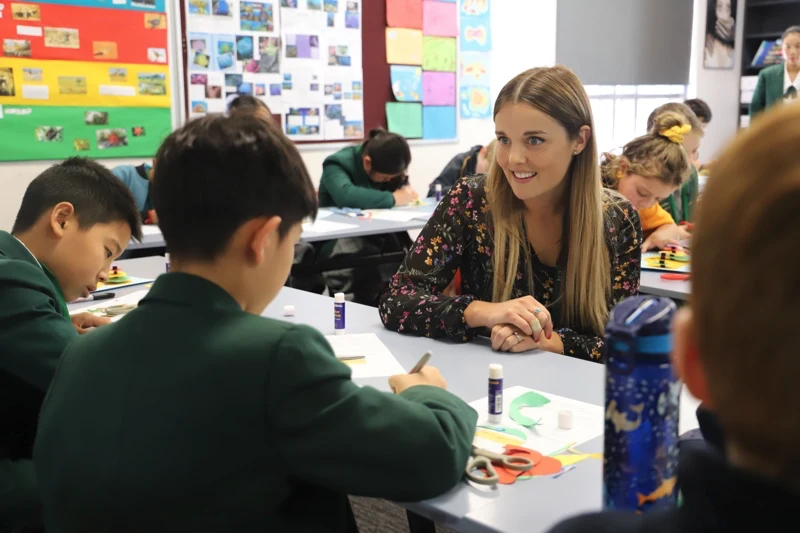 Your child's schooling is a journey that starts in Pre-School moving through the junior and secondary years and ultimately graduation in Year 12.
The way we transition students from one part of the campus to the next, and from one year group to the next, is structured and planned, to ensure that students feel well cared for at each stage of their learning and development.  At Arden, we are proud to partner with our parents too, which helps ensure our students move through the years and stages with ease.
Pre-School into Kindergarten
The Pre-School is a wonderful launching pad into school life.  During their time in the Pre-School, children are introduced to some of the Kindergarten to Year 6 teaching staff as well as having the opportunity to visit and use 'the big school' facilities.
Transition from our Pre-School into Kindergarten involves classroom visits, attending K – 6 assemblies and Chapel services during Term 4 as well as opportunities throughout the year to be part of activities and events which are organised for the Kindergarten to Year 6 students. It's a great way of helping our youngest students to feel comfortable with the more formal school environment, making the transition to Kindergarten a natural progression.
Lower Primary is the terminology to encompass Kindergarten, Year 1 and Year 2 classes and is overseen by the Head of Lower Primary.  As part of the transition process, the Head of Lower Primary liaises with the Pre-School educators to learn about the personalities, strengths and needs of our Pre-School children as well as helping to ensure our Upper Primary teachers similarly know and understand the students as they move from Year 2 to Year 3.
Beginning Secondary schooling is a significant change in structure and routine for students graduating from the Junior Campus. There is a greater focus on students being organised and independent. Arden implements a range of activities and structures to ensure that students are well prepared and guided throughout their start at Arden's Secondary Campus.
A Taster Day in Term 2 of Year 6 is a chance for all students who will transition from Arden or other schools to get 'a taste of Year 7'. They enjoy a typical day of a Year 7 student, attending a range of lessons, following a timetable. The purpose of the day is for students to learn how Year 7 works and for them to feel confident and excited about the year ahead, knowing that it isn't as difficult or scary as they might anticipate.  They even start the year having met some of their teachers and made some new friends.  Parents also attend an information forum on this day just so they know it isn't difficult or scary too!
Parents also have an Information Night in Term 3 prior to starting Year 7 where a range of topics are covered to help them to prepare their child for this new stage.
Orientation Day is in Term 4 of Year 6 and is focused on students getting to know each other, learning some of the daily routines and spending time with the Peer Support Leaders who will guide them when they begin the year. When the students start Year 7, the Year 11 Peer Support Leaders meet with them in small groups each week to mentor them, answer questions, guide them through the School Values and Pastoral Care topics, and also become their friends!
All Secondary students at Arden are in a Tutor Group. From Year 7 they will meet most days where their Tutor guides them through their Pastoral Care sessions, keeps track of their academic needs and also acts as a first point of contact for parents.
Year 7 Camp is positioned early in Term 1 and its focus is to have fun and get to know each other. Lots of outdoor challenges, games and activities ensure that students feel more like part of a big family.