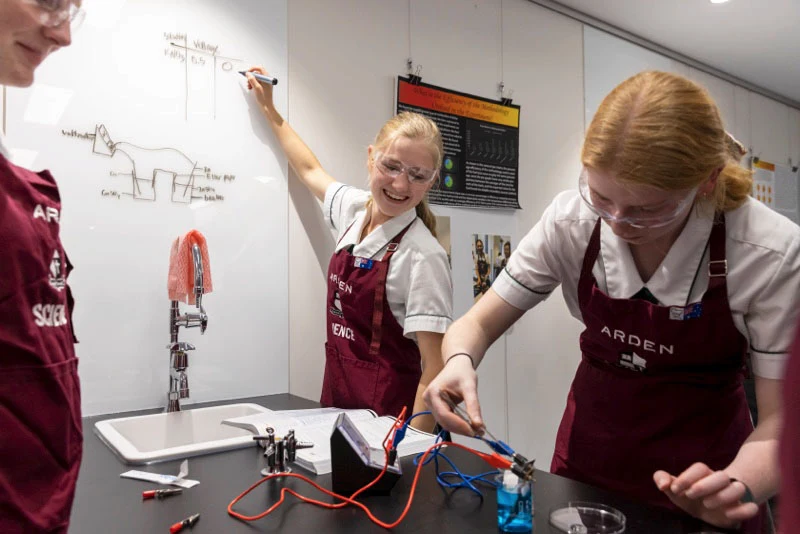 Challenging and extending students to reach the highest
At Arden we ensure that all students are well cared for and well taught.  Our Learning Enrichment team ensures that students are supported and challenged to reach and extend their potential.
Ad Altisima is our extension program for the Secondary Campus students.  It is Latin and means 'to the highest'.  Our Program aims to provide students in the leading class for each core subject with the opportunity to be further challenged and extend their learning.
Students in these classes will typically cover content more quickly, which allows the time to explore content in more depth and develop skills to a higher level. The additional content and skills covered in this time is related to the unit of work from the syllabus but is designed to present students with greater challenges and extend them as far as possible.
In the Senior years, we offer an accelerated Mathematics program and the highest extension subjects in Mathematics, English, Science, History, Music and French.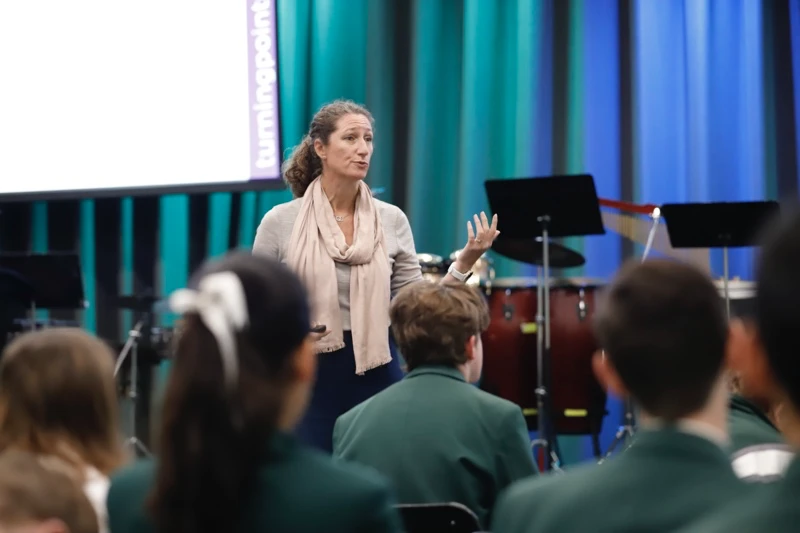 Students in Year 7 – 12 have the opportunity to participate a career development program which prepares and equips them to make informed decisions around future study and careers.
The Careers program provides a range of learning opportunities and resources to help students gain insights into the different careers and courses available, the best subjects to facilitate access to those careers and the various pathways available to them.
Throughout the program, students will learn more about themselves, their strengths and their interests, and how these can be applied to possible future courses and employment opportunities. The aim of our Careers program is for students to feel well equipped and confident to navigate the next stage of their journey and excited about their future.
Junior Campus Learning Enrichment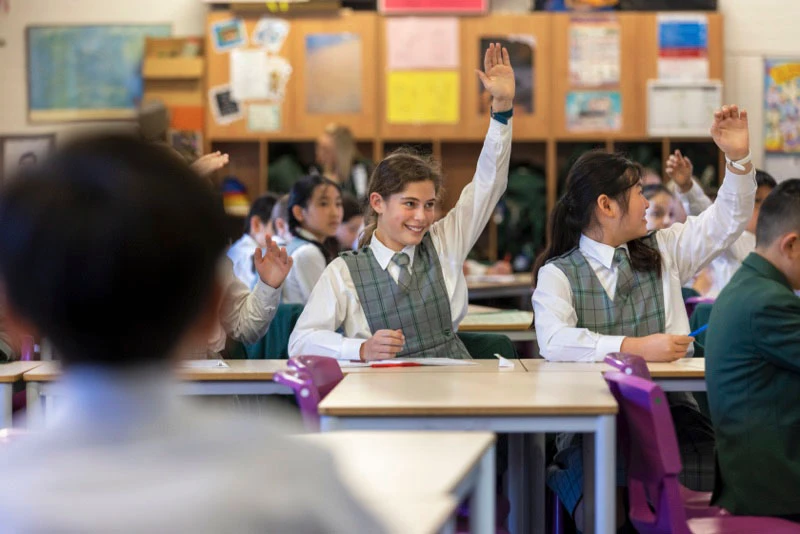 We support and challenge students as they learn
At Arden we know that all students learn at a different pace and in different ways.  We aim to provide the support, scaffolding and encouragement that is needed by all our students, from an early age. This early intervention helps to ensure that they approach their learning with confidence from the very beginning of their schooling, and develop the skills of independent learners throughout school life.
Early identification and intervention in a child's learning is essential, so we focus on testing and monitoring the literacy and numeracy development of students as soon as they commence Kindergarten. Every year during their time at the Junior Campus, our team tracks and monitors each child through standardised testing.
At Arden we don't have a 'one size fits all approach' to Learning Enrichment; using research based and best practice programs, we look at the needs of each child, as well as the needs of the other students in the year group and develop plans and programs to suit. Our team of professionals work in partnership with our class teachers and are supported by external providers who provide on-site Occupational Therapy and Speech Therapy. Some early years programs are funded by the School, including screening in Pre-School and Kindergarten.  A user pay system is also available when a child requires on-going support in these areas.
The Learning Enrichment team includes a specialist teacher who focuses on challenging and encouraging students and who thrive on extending their learning potential, through our gifted and talented program.
"We look at the needs of each child providing the support, scaffolding and encouragement from an early age to help them develop as independent learners."
Secondary Campus Learning Support
At Arden Anglican School we believe that every child is created by God with their own individual strengths and gifts.  It is our aim to enable students to identify and use these gifts to achieve their potential; to give them confidence to navigate the challenges of school, to feel a valued part of our community and to prepare them for the future.
Our dedicated Learning Support Team works in partnership with students, their families and external support networks to empower and enable students to achieve to the very best of their ability. We know that placing the student at the centre of all we do, while working collaboratively with families, sees the best outcomes for the student; we think this partnership is what makes Learning Support so special.
Individual Learning Plans are implemented to identify the best way to meet the needs of each child; to nurture their unique strengths and recognise the best way to support them in their learning.
We provide a safe environment where students can develop the skills for self-advocacy as they navigate the challenges of school, where their voice can be heard, and where they can flourish.
The Learning Support Team aims to foster a growth mindset in all the students under their care.  By building strong relationships, students feel well known and well cared for, and ready to transition to the next stage beyond school, confident in their abilities.
We aim to help students discover their own unique strengths and abilities in a safe and inclusive community.